It's not finished at all, and i doubt i'll ever finish it, but you know what, i want to show it here too, just in case somoene likes it or stuff. It's nothing special, but i'll throw it anyways!
This is the description a year ago version of me wrote in newgrounds:

TV SHOOTS BADDIES
It's just a small game i'm working on! For now only the "STORY" and the first "ARCADE" modes are really polished enough to be playable, (the first arcade mode being the first icon on left) and the other stuff is just concepts that i have to polish.
ARCADE is kinda hardcore, so you should check the STORY mode if you are a first timer.
Some stuff:
-The two arenas next to the arcade arena are completely unfinished stuff, sorry!
-As is the next level after you beat the red boss. Also the red boss is really stupid.
-Particles showing up when you pause are something youll have to bear with for now, as who knows if i will be adding more particles, or even delete them, so for now i'll just let them stay there until i am finished with them!
Try it, if you can! You'll make me happy!
And even happier if you actually review stuff here! Specially if you found bugs or have cool ideas.

Happy TVeing!
:No installation required!
www.mediafire.com/file/kmdf99b…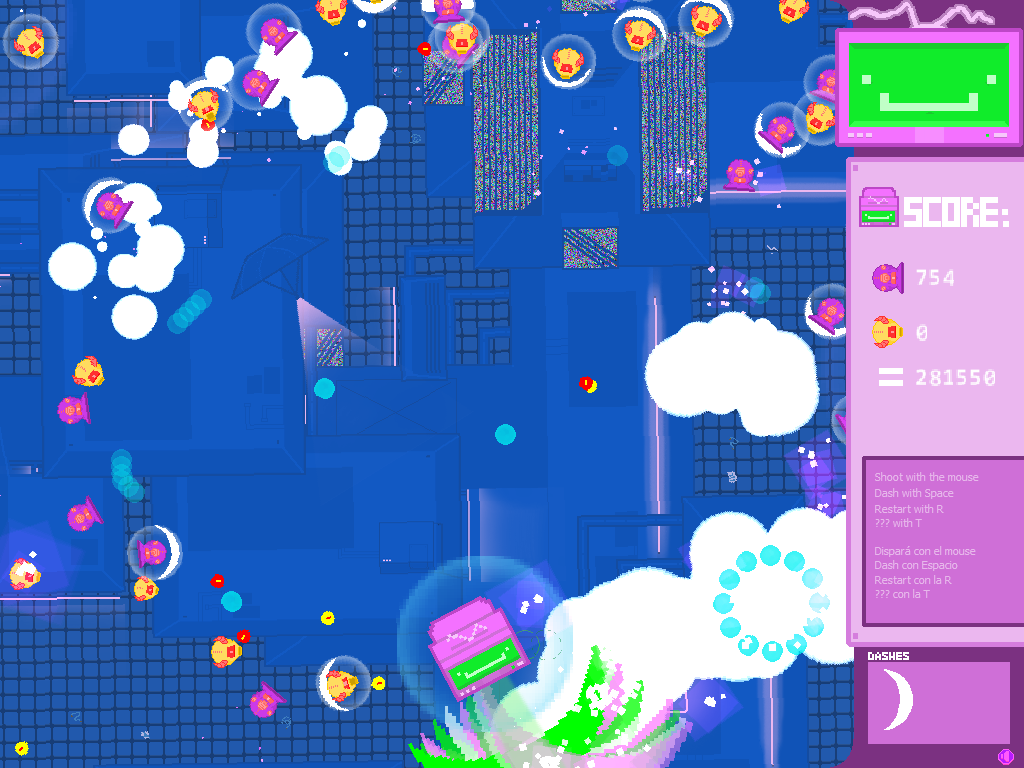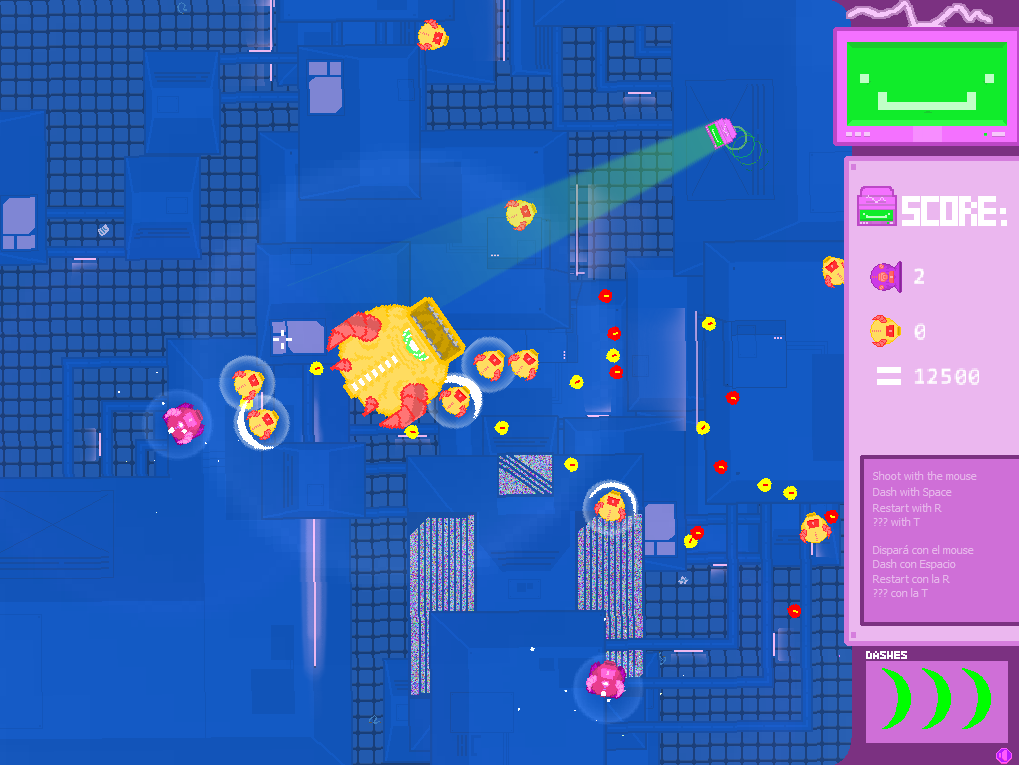 So there it is! Hope you like it! Please comment if you check it out!

I haven't touched it in a while, but i don't remember it being too buggy. The code sucks though, i was just learning and i wasn't sure what i was doing. Sadly, as now fixing the code is like trying to take a card out of a house of cards.

Enjoy!